As my friends must be sick of hearing by now, I have written a book. It is likely that a lot of the people who will visit this blog from now will have heard about it through the book, but I thought it polite to tell the people who had been coming here already. The book is entitled The Seven Noses of Soho, it is published by Michael O'Mara books, and it is out today.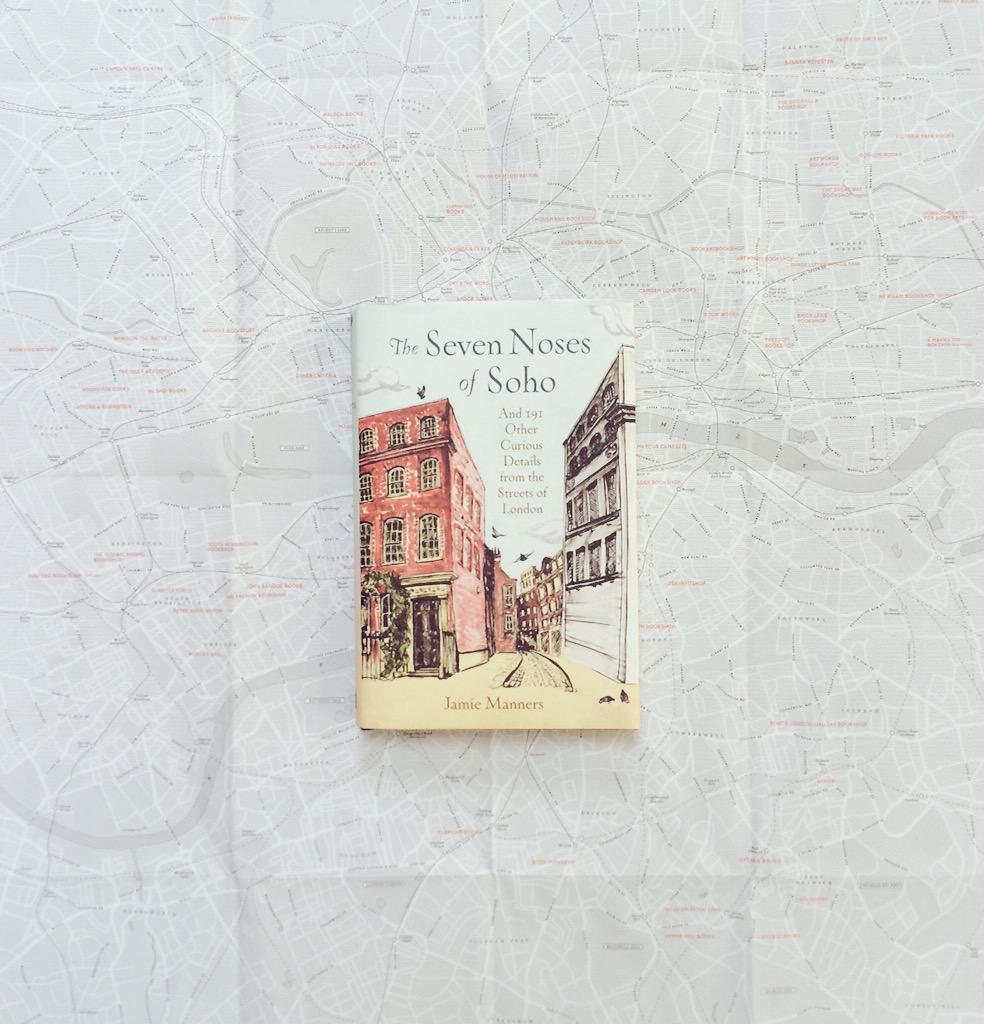 The book is a part-history, part-architecture, part-guide book for London, with a remit to focus on the small details and eccentric objects to be found on our streets, in our churches, in our pubs; the unlikely hidden dramas that can be revealed by a letterbox or lamppost. From Geoffrey Fletcher and Mr. Nairn himself through to the countless websites of today, the Secret London field is obviously a heavily congested one; the only truly new thing I could bring to the party was my style of writing, and I have given the book my best shot.
The book covers 192 objects that I found particularly noteworthy, or that had a good story behind them, with the chapters divided into Tube lines.
Some of the things I have referred to in my London blog posts make appearances in the book, but it is at least 98% original material. I tried to avoid giving it a City & Westminster bias, but this is where London's history is most richly concentrated; the boroughs in which we actually live are as well-represented as I could manage.
You will read about the street in Holborn that is technically a part of Cambridgeshire, the Old Kent Road's Soviet tank, the Mayfair lamppost that was a drop-off point for KGB spies, the passageway in Angel that the London Met have defaced with their graffiti, a Thai Buddhist temple in Wimbledon, the Wandsworth dog statue that provoked a series of riots, the Deptford church that gave the world the skull-and-crossbones insignia, the hidden street beneath a street on one of the West End's busiest thoroughfares, the Hackney sect whose leader proclaimed himself the Messiah, and the three streets in Notting Hill that declared themselves a republic and seceded from the UK.
I hope you enjoy it.